Miramare Camping Village offers comfortable and shaded pitches,
ideal for a family holiday surrounded by nature.
At the Miramare Camping Village, you will find the perfect place to stay with your campervan, caravan, mini-van or tent, immersed in nature and surrounded by peace and quiet. 
We offer different kinds of pitches; they vary based on size, services available, and location in order to meet the needs of all those who love outdoor holidays and camping. Our pitches are in the shade and are delimited by tree-lined avenues, flowerbeds and hedges to ensure our guests get the privacy and peace they need.
All pitches have an electricity feed and some of these also have a water load/unload system. Some of the Camping Village Miramare pitches are located in the area near the swimming pool and solarium, while other pitches are in the indoor area.
For all guests who love to travel with their pets in tow, there is also a campsite area dedicated to them.
Our pitches are fitted with hygiene services in the vicinities, complete with toilets, showers and washbasins.
For washing clothes and dishes, a utility room with washing machines and dryers, and two cosy camper service areas.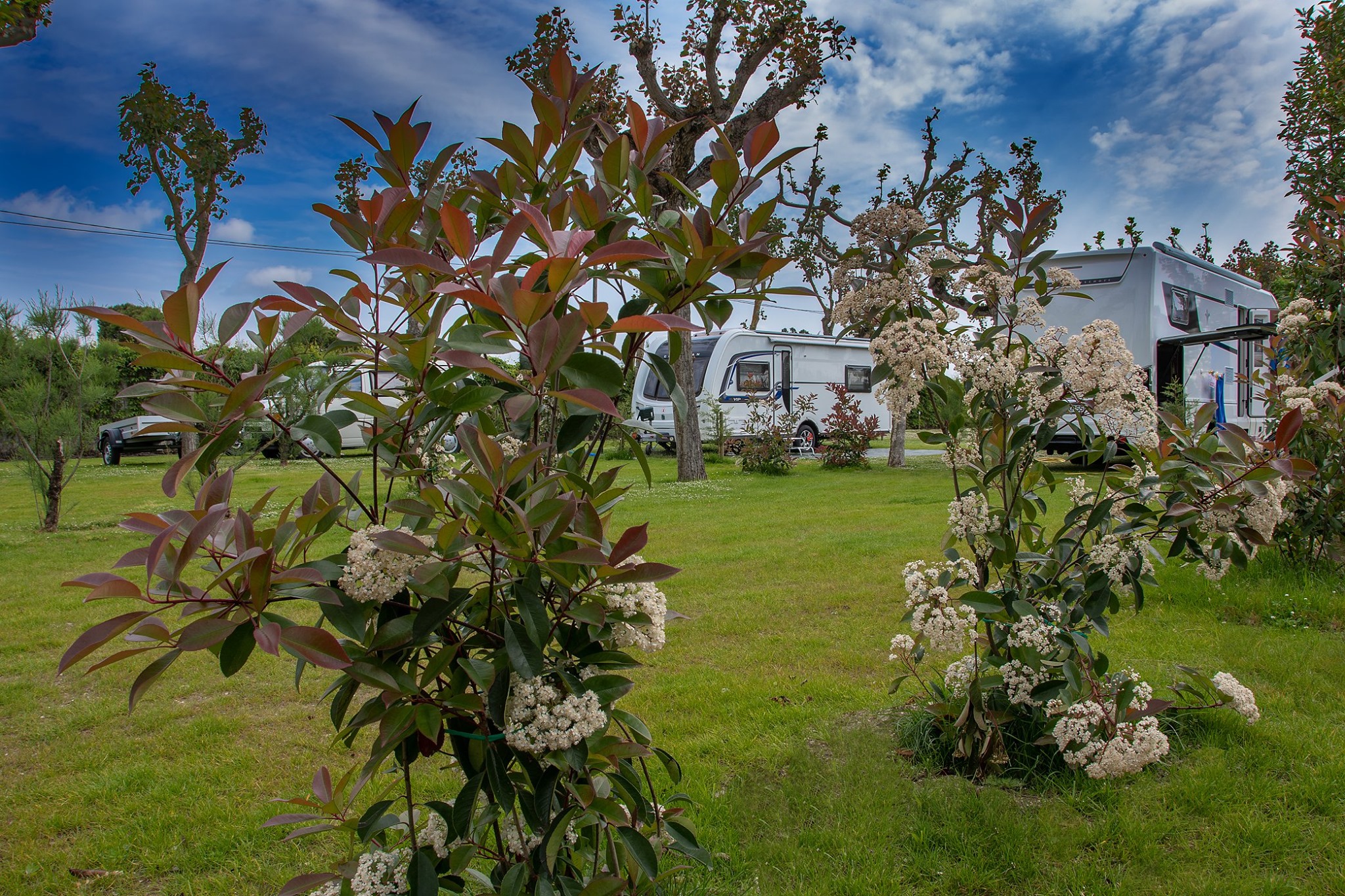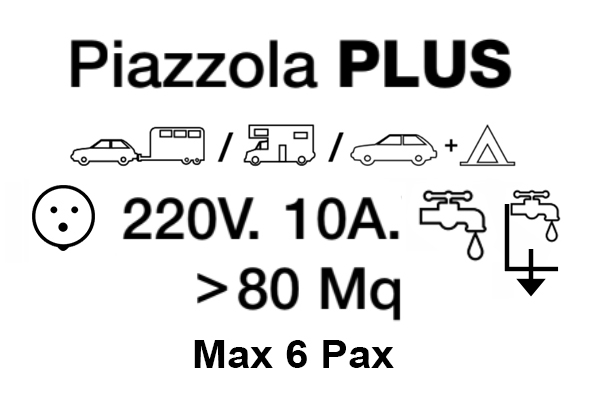 The Plus pitches are the largest ones, equipped with water hook-up and water discharge and are suitable also for big motorhomes.
Max 6 persons
Pitch size minimum 90 m2
Pitches with trees close to the swimming pool
Electricity 10 amperes/220volt, water hook-up and water discharge
Wi-Fi area (on payment)
Car parking on pitch
Online booking available (Minimum 2 nights / Arrival & Departure: every day)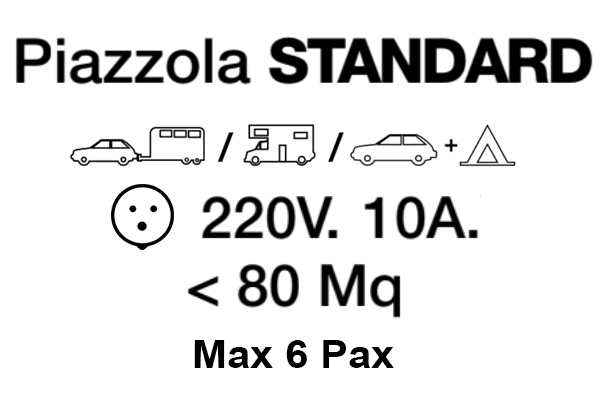 The Standard pitches are medium size and are suitable for campervans up to 8 meters long, car + caravan or tent.
Max 6 persons
Pitch size minimum 65 m2
Pitches with trees close to the swimming pool
Electricity 10 amperes/220volt
Wi-Fi area (on payment)
Car parking on pitch
Online booking available (Minimum 2 nights / Arrival & Departure: every day)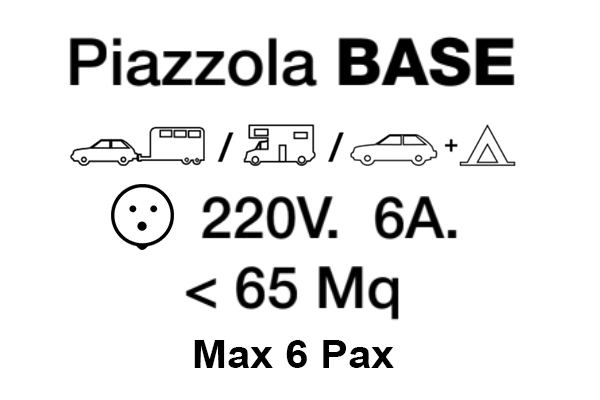 The Base pitches are the smallest ones and are suitable for small vans, campervans up to 7 meters long, car + small caravan or small tent.
Max 6 persons
Pitch size maximum 60 m2
Pitches with a lot of shade in the inner side of the camping
Electricity 6 amperes/220volt
Wi-Fi area (on payment)
Car parking on pitch
Online booking available (Minimum 2 nights / Arrival & Departure: every day)