A beach between nature and sky
Cavallino Treporti is in fact the ideal place to spend your holidays all year round!
Take a pleasant stroll, a peaceful bike-ride or bus shuttle direct from the Miramare Camping Village to the spacious and enchanting beach of Punta Sabbioni lighthouse. 
This beach, with its fine golden sand that disappears into the shallow crystalline waters, is the ideal place to relax in the sun or enjoy fun swims and refreshing dips, football and volleyball matches with friends, go for runs along the seashore, indulge in sandcastle building or whatever comes to mind.
Cavallino Treporti's beach, which extends for over 13km from the Punta Sabbioni lighthouse to the Cavallino lighthouse, is an oasis of tranquility, also thanks to the uncontaminated nature surrounding it and the excellent services which can be accessed directly on the beach.
Since 2006, Cavallino Treporti has been waving the Blue Flag, a recognition awarded by the Foundation for Environmental Education to European beaches which meet certain environmental quality criteria each year, such as high standards of clean bathing water and outstanding facilities.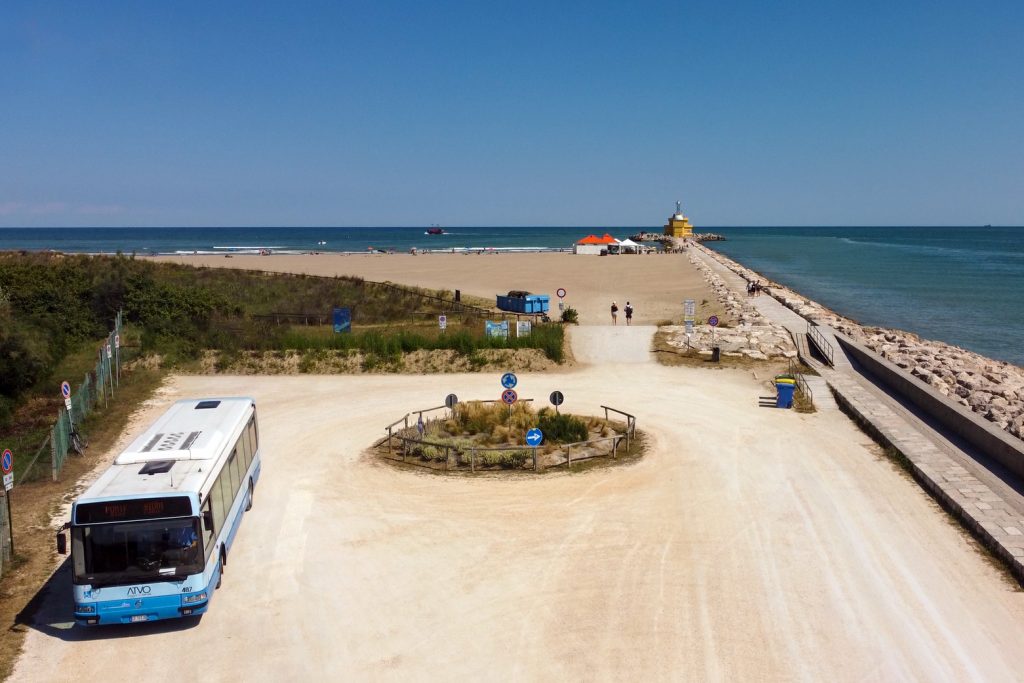 Throughout the summer, a range of events and performances take place on the beach, alongside many other opportunities for adults and children to relax and have fun, making your family holiday one you won't forget too soon.
In the month of August, you can enjoy the spectacular "Beach on Fire" fireworks display, an exciting one-of-a-kind pyrotechnic performance, which takes place all along the 13km of the Cavallino Treporti coastline. 
Thanks to a synchronised firework display, the sky lights up with a thousand colours, leaving those watching it bewildered.
Once the number one holiday season, summer, comes to an end, those who love peace and quiet can come here to discover that even in spring, autumn and winter, the beach is still worth a visit. 
As a matter of fact, Cavallino Treporti is the ideal place to spend your holidays all year round!